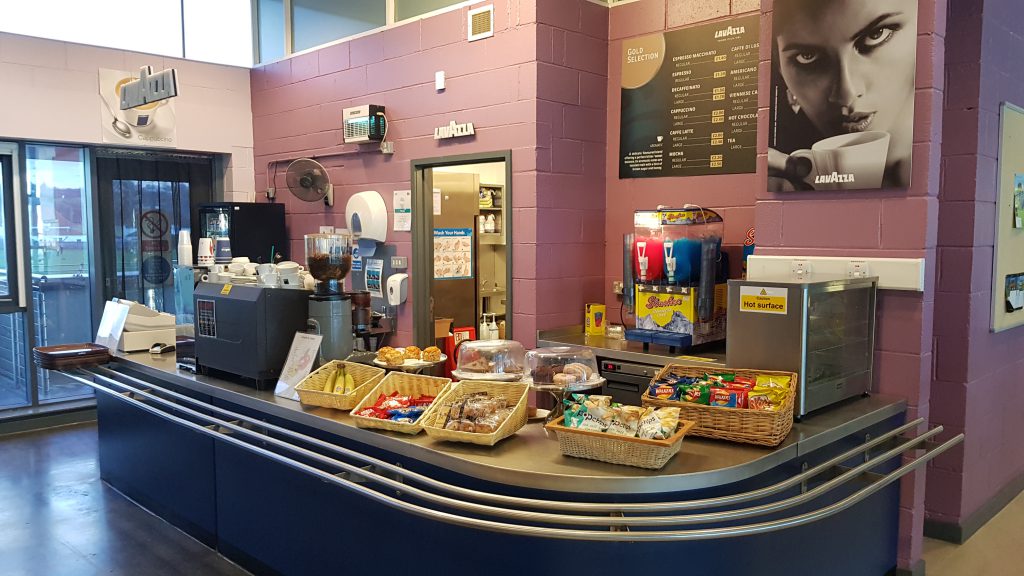 The café at the Mercat Gait Centre is a great place to refuel after your exercise.  The team prepare all your food fresh on the premises, including delicious and healthy home baking.
You will always have the option of a healthy choice menu should you wish to maintain a healthier lifestyle.
Customers benefit from our "alfresco" dining area, allowing you to soak up the glorious Scottish sunshine!
The cafe can also provide a very competitive catering service for Birthday parties, Swimming competitions and Club galas.
All our foods come with allergy advice, please ask your server for the information relevant to your needs.