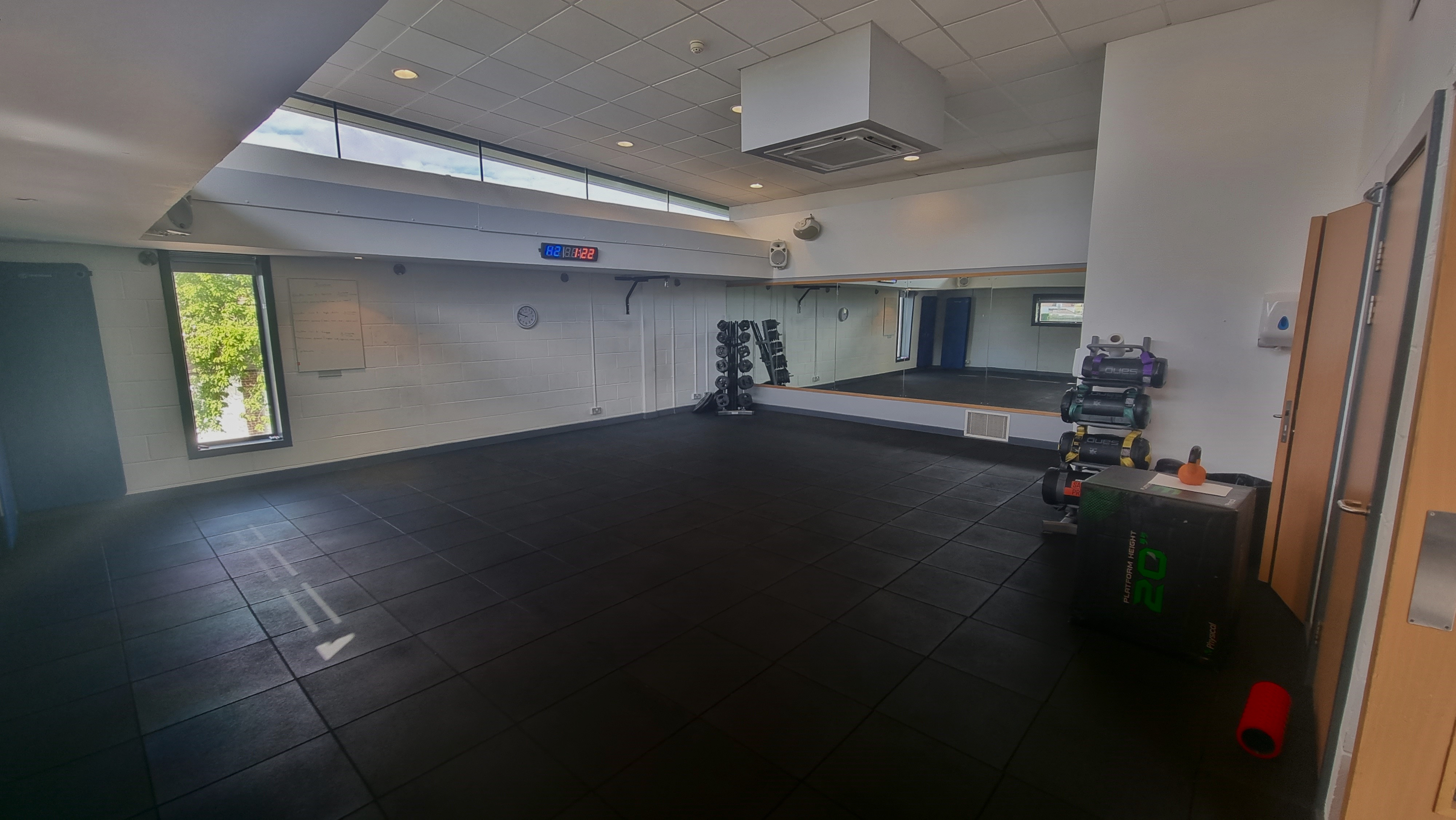 This recently refurbished and upgraded area hosts all our dry side exercise classes.
The studio is tailored to suit all types of classes and activities including spin™, boxercise, circuits, kettlebells and is fully air conditioned.
Available to external clubs and individuals for exclusive hire, this area will suit the needs of private clubs at very competitive prices.
For more information please get in touch via our contact page