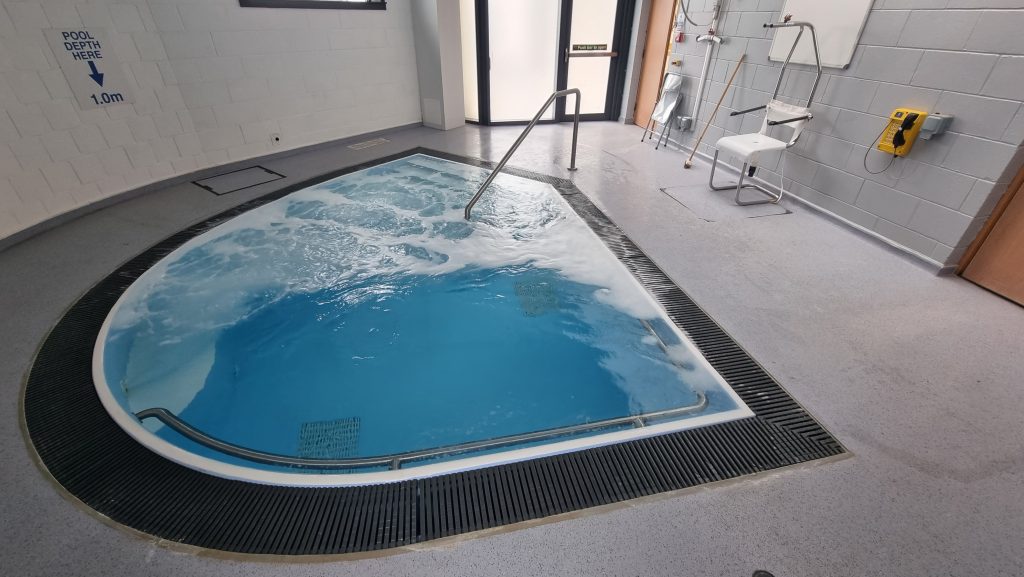 Mercat Gait Hydrotherapy Pool
Hydro appointments operate outwith standard building facilities and are privately booked. Customers may choose to book at their convenience for one-off sessions; however long-term bookings are available.

Each appointment includes 30 minutes total for preparation, and 30 minutes in the water.

The standard cost for each appointment is £30.00. The maximum occupancy is 8 people, and the cost is for the session, rather than per person.

A customer who brings in a medical referral from a GP or physiotherapist on appropriate letterhead can access the hydro at the medical concession rate of £15.00. This letter will usually contain a recommendation from the medical profession that indicates that the customer would benefit medically from use of the hydrotherapy pool. Only the let-holder needs to bring this letter, as other visitors will be considered guests.

Senior Health and Wellbeing sessions are available for senior membership holders Monday-Friday, 08:15-08:45. Bookings are available through reception. Terms and conditions for entry apply.
Please give us a call to check for available days/times as email enquiries may entail delayed responses.